0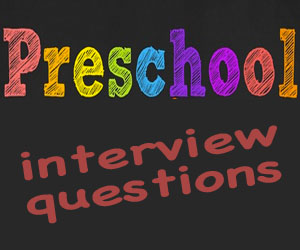 A good preschool has solid, up-to-date credentials, clear rules and regulations, and firm policies on operating hours, pickup and drop-off times, and when children are too sick to attend.
The ratio of caregivers to children varies, depending on group size. The National Association for the Education of Young Children recommends having at least one teacher for every 5 children 24-36 months and 1:7 or 1:8 for 4-5-year-olds, depending on the group size.
Use these questions as a guide while you are looking.
How long has the preschool been in business?
What are the preschools accreditations?
Do you have space for my child?
If not, can we get on a waiting list, and how long is it?
Is there a fee to be on the list?
What are your hours? Do you have p/t and fulltime hours?
What is your holiday schedule?
What other days is the preschool closed?
Is there a back-up caregiver if you are sick?(In-home daycare program)
How flexible are you with pickup and drop-off times?
Is there a late pickup fee?
Fees? Weekly/daily? Do you pay monthly?
Can parents visit the school or have lunch with their children?
What is expected of the parents?
What is the schools philosophy regarding teaching, play, discipline?
How are the kids grouped in classes?
What is the daily schedule for kids?
Is there a sign-in sheet?
Are the doors secure so strangers cant just walk in?
Who is allowed to pick up children?
Does the school provide lunch/snacks?
Is there a scheduled naptime?
How long have the teachers been with the school and how often do they have to hire new teachers?
Does the caregiver have a license?
Have criminal record and child abuse index checks been done for all adults at the facility?
Have you checked references for both the provider and facility?
Does the caregiver encourage visits?
How does the caregiver handle discipline?
Is this in line with your attitudes and beliefs?
Does the caregiver give individual attention to each child?
Does the caregiver provide nutritional meals and snacks?
Is the facility organized and child safe?
How many children is the caregiver responsible for and what are their ages?
Will your child get enough attention?
How does your child feel about the day care provider?
***SOURCE: CALM; UC Davis Division of Human Resources; California Child Care Licensing.
May 7, 2014pcaja