Local opportunities to Volunteer
0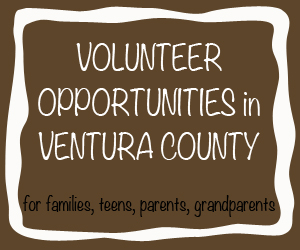 I am too busy. My kids are too young. My child is too busy with school and sports. Maybe next month… These messages that come so easily only model to our children how to make excuses. Most families these days regardless of what age your children are have very full schedules and finding any balance is a challenge let alone trying to fit in any kind of volunteering. However volunteering can truly be one of the most rewarding ways to spend your time.
The Holidays are a great time to volunteer! Take the time with your kids to research different organizations. Find an organization that matches your child's passion and interests because then the giving feels effortless. If they find something they love, they will more than likely want to continue. Have your child consider the following… Do you prefer to work alone or as part of a team? How much time are you willing to commit? Are you better behind the scenes or better in a more visible role? What causes are important to you? What skills can you share?
Volunteering does not need to look the same for everyone which is why it is so great that there are so many ways to give back… you can join a service club on campus, work with animals, tutor students, advocate for youth, work at a fundraising gala, assist with administrative tasks in the office, mentor a child, coach sports for children with special needs, set up at events, serve on a committee or board, work in a classroom, make cards, clean up the beaches and the list goes on and on… Many organizations offer ongoing opportunities and some have projects you can even bring home and work on as a family.
Volunteering not only provides an opportunity for our kids to help others, it is also the beginning of their resume. Their experiences teach them valuable job skills they can use in the workplace later on such as responsibility, people skills, team work and problem solving. My daughters have started to find some direction in where they want to focus in college as a result of their volunteering. One of my daughters was so inspired after working with the medical team in Haiti that she has decided to pursue medicine and is now looking for local volunteer jobs that will continue to give her more exposure.
If you can aim for once a month or once a quarter to get out and do something big or small individually or as a family, you can make a difference. It is not about the amount of time that you give, it is about making it count which in turn teaches each of us the joy of giving. Check out our NON PROFIT DIRECTORY.
SHARE BELOW IN THE COMMENTS HOW YOU AND YOUR FAMILY LIKE TO VOLUNTEER & GIVE BACK…
VOLUNTEER…
Art Trek Inc.
Autism Society Ventura County
Ballet Academy Ventura
Breastfeeding Coalition of Ventura County
C.A.T.S. Summer Camps – Gypsy Productions
Camp Helping Hands
Center4Special Needs
Channel Islands Maritime Museum
Child Development Center, Ventura College
Children's Haven/The Haven
City of Ventura Parks & Recreation
Coastline Bible Day School – First Baptist Church
First 5 Ventura County
Gull Wings Children's Museum
Happy Ventures Preschool at First United Methodist
K12 Online Public School
Kids Corner Preschool
Kingsmen Shakespeare Company
My Stuff Bags
Oxnard Downtowners
Pleasant Valley Recreation & Park District
Reid's Gift
Rubicon Theatre Company
Santa Paula Animal Rescue
Sonshine Preschool
Ventura Education Partnership – Ventura Unified
Ventura Missionary Church & School
November 12, 2015PCAH