Everyone can make a difference for a Foster Child
0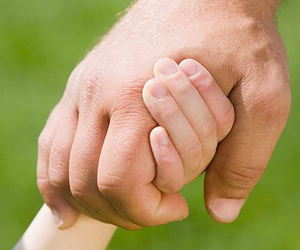 Children in the foster care system did not sign up for this life and they need our support. Not everyone is meant to be a foster parent but there are many ways that each one of us can support foster youth and the amazing foster parents in our own community.
Foster care is the term used for a system in which a minor who has been made a ward is placed in the private home of a state certified caregiver referred to as a "foster parent".  Foster care is intended to be a short term situation until a permanent placement can be made either through reunification with the biological parent or a biological family member or through adoption. In the US, most children enter foster care due to neglect.
Every year, approximately 30,000 young people leave the foster care system without lifelong families – most at age 18. On their own, these young adults must navigate a weakened economy offering fewer jobs and less support for vital services such as housing. They need – and deserve – caring adults who love and support them.
No matter who you are or how much time you have to give, you can help create permanent, lifelong connections for these children and youth. Raise money, consider making a meal for a foster family, adopt a foster family for the holidays, tutor a foster child, become a 'respite" care provider and babysit for a foster family to give them time off. Host a shower for a new foster family to help stock their home with all the things they need for the child.
IF YOU HAVE A FEW MINUTES…
Make a financial contribution to support the personal enrichment or education of a young person in foster care.
Send a "Shout-Out of Encouragement" to a youth in foster care or alumnus of foster care.
IF YOU HAVE A FEW HOURS…
Volunteer with a local foster care program to provide academic enrichment opportunities for young people in your community.
Send a care package to an alumnus of foster care who is attending college or donate goods such as suitcases, books, games, computers, sports equipment, musical instruments, clothing and school supplies to young people in foster care.
IF YOU HAVE A FEW WEEKS…
Become a respite care provider to support foster families in your community.
Tutor a child in foster care. Too often, they must change schools (or have social/behavioral challenges to overcome), and would benefit greatly from extra academic support.
Help youth in foster care gain employment skills or find a job.
IF YOU HAVE MORE TIME…
Become a foster or adoptive parent.
Mentor a young person. Research shows that children and youth with mentors earn higher grades and improve their relationships with friends and families.
Make a Permanency Pact. Supportive relationships with caring adults make all the difference in the world, especially for older youth leaving the foster care system.
Become a Court Appointed Special Advocate (CASA). CASA volunteers are trained citizens appointed by judges to represent the best interests of abused and neglected children.
April 21, 2015PCTB