Holiday etiquette tips
0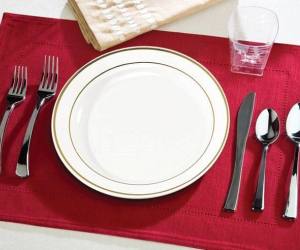 Holiday season is here! It's the time of year to meet, greet, reconnect and attend those special occasions that require us to present our best. Also, it's a good time to review with our children some basic soft skills to help everyone feel at ease.
Here are some tips parents can try;
Have the children help you set the table. This teaches where to place the forks, knives, spoons, napkins, glasses and bread/salad plate, etc.
Ask the children to create place mats or centerpieces for the table. These creations make good table conversation, and children feel they made a contribution to the festivities.
At mealtime leading up to the holiday, show them how to hold the utensils, how to cut various entrees, serving themselves, and appropriate helpings.
Before mealtime leading up to the holiday, have children stand behind their chairs until all adults are seated. Show boys how to seat mom or sisters; its fun practice!
Explain that showing respect for others at mealtime makes everyone feel at ease and remember all electronic media should be turned off and placed away from the table and conversation areas.
Explain the appropriate times to say "please," "thank you" and "may I please be excused from the table" – and to always wash hands before eating.
Work with them to have a short statement or prayer of thanks to offer at the holiday table.
Practicing before the holiday will instill confidence and preparation.

Etiquette is the behavior and manners are the rules. When in doubt, the most important things to remember are respect, courtesy, kindness and politeness.

Have a wonderful holiday season and enjoy.

~Lisa Lutz, owner of Etiquette of Ventura County

November 19, 2014PCAH